DHL Introduces the Next Evolution in International Shipping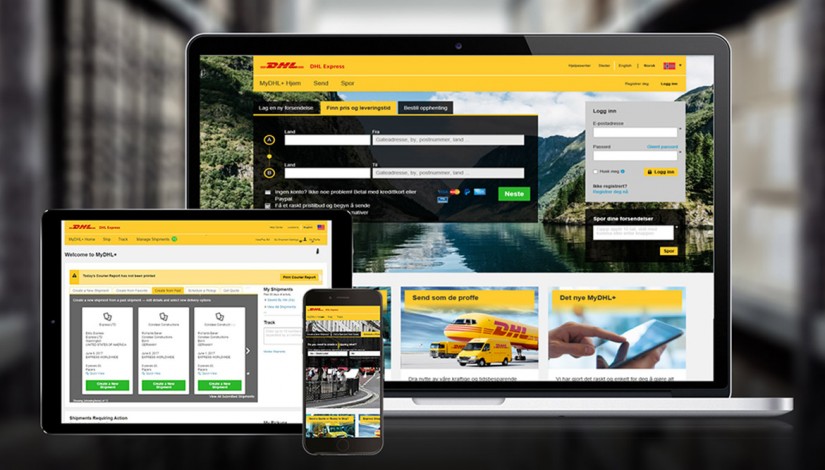 MyDHL+ simplifies and streamlines the international shipping process
Combines most-used customer tools on a single, user-friendly platform
Athens, 1st of November 2018 - DHL, the world's leading international express delivery services provider, has unveiled MyDHL+, an industry-leading global shipping application that brings new levels of speed and simplicity to the often confusing and complicated cross-border shipping process.
Shippers ranging from small businesses to large global corporations can benefit from MyDHL+ and its intelligent, streamlined interface – which means fewer steps and considerably greater functionality than anything DHL has previously offered. Now, instead of having to open separate applications for importing and exporting, customers can simply log on to MyDHL+ and enter a single username and password for instant access to a robust collection of online logistics tools.
"MyDHL+ helps shippers more easily navigate the complexity of international trade," said Stelios Chronopoulos, Electronic Shipping Solutions Manager. "It re-imagines the way shippers would prefer to do business by bringing together all of the tools they use most in one single, customer-centric application."
Customer Feedback = A Better User Experience
Redesigned to be extremely customer-friendly, the enhanced MyDHL+ platform can be personalized for the needs of both business and personal users.  For example, shippers can customize their "dashboard" interface to put the most important information and tools right at their fingertips – helping them quickly create exports and imports, view rates, get quotes and determine shipment status. Users can also customize quick links, view shipment history and much more.
"Using feedback from thousands of our international shipping customers, we developed a fast and efficient shipping platform so customers can be more productive and focus valuable time and money on building their business," continued Stelios Chronopoulos, Electronic Shipping Solution Manager. "In an increasingly digital world, a simpler online experience becomes increasingly relevant. Every department and function at a customer's business – from shipping and administration to finance and accounting – can benefit from our suite of online shipping tools, which help them increase productivity, improve performance and ultimately, trade more successfully across borders."
Saving Customers Time and Money
MyDHL+ connects to existing DHL systems, allowing seamless access to customer information such as invoices, proof-of-delivery documents, shipping reports, and other important forms and records.
MyDHL+ Adapts to a Shipper's Preferences
The new MyDHL+ was designed to be flexible, efficient, intuitive and transparent. The designers put a premium on ease of use and state-of-the-art functionality. The goal was to save customers time and hassle – whether it's a personal user shipping internationally for the first time, or a registered corporate user who relies on DHL services every day.
Key Features Include:
Single platform for all steps and processes in international shipping
Clean, modern new design
Simplified control for corporate shipping environments
Intuitive interface that quickly recognizes and applies user preferences
Built-in tools for calculating rates and transit times
Real-time shipment-tracking tools
Integrated address books and directories
Generation of Customs documentation, with saved information for repeated use
Visit now MyDHL+