40 χρόνια στην Ελλάδα με μία λαμπερή γιορτή για την DHL Express!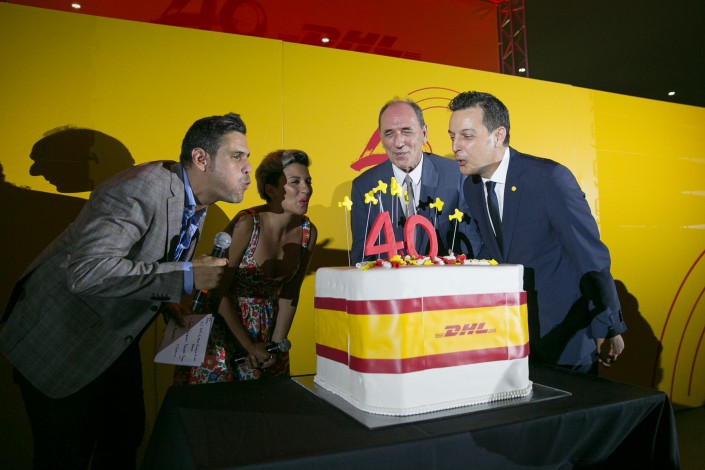 40 years in Greece with a glamorous celebration for DHL Express!
DHL Express organized a birthday party at the Stavros Niarchos Foundation Cultural Center on the occasion of its 40-year presence in Greece
The night honored with the presence of more than 500 guests, representatives of the largest companies in the business world
Athens, July 6, 2018: DHL Express, the leader of International Courier Services, organized a glamorous celebration evening on the occasion of its 40 years of presence in Greece, dedicated to its customers and partners Thursday, July 5, at the Stavros Niarchos Foundation for Culture!
The event was attended by more than 500 guests, representatives of companies, agencies, organizations and embassies, while the Minister of Energy and Environment, Mr. George Stathakis, honored the event with the presence of the Government.
As the CEO of DHL Express Greece, Cyprus and Malta, Mr. Eleftherios Samaras said: "Yesterday's evening was a celebration not only for DHL Express but for the people who supported it for 4 decades: its customers. We thank them from heart for the long-standing confidence they show us and assure them that we will continue to be next to them with the same responsibility, with unwavering zeal and love for our work, but mostly with respect to their own work. "
DHL Express is the company that experienced courier service in Greece for the first time in 1978. Within 5 years it has expanded to every corner of the country and since then it has remained at the top of international courier services with a market share of more than 57% . Leaders, innovative, faithful to quality. Investments have never stopped, with the latest investment plan, the largest in its history and the international courier industry in the country, to exceed 20 million euros. The continuous growth of the company finds its starting point in a well-trained staff who shares a common bunch of excellent customer service.
Of course, DHL Express accepts responsibility towards society and the environment. It supports voluntary organizations with voluntary activities, while Deutsche Post DHL's global strategy, under the title GoGreen, includes actions aimed at reducing its energy footprint.
In 2018, DHL Express Greece was at the top of the best workplace companies, winning the first place in Best Workplaces.